Roof Replacement Contractor in Aurora, Denver, Littleton, & Nearby CO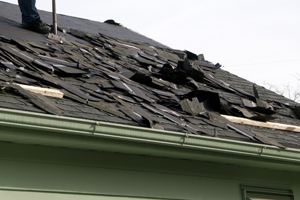 Added Value & Structural Integrity. Replacing your roof is a beneficial alternative to spending thousands on endless repairs and it will add value to your home.

The Design EyeQ® Visualization Tool allows you to experiment with different roofing options to create your "dream home look" before you make a purchase.
Let us replace your roof with an efficient, longer lasting material
Replacing your roof is a daunting task and a major investment, which is why many homeowners want to put it off as long as possible. Unfortunately, this can lead to even bigger problems with the roof. At Wimmer Roofing & Exteriors, we're here to help you evaluate you roof and provide you with a quality, long lasting roof replacement.
Our comprehensive roof inspection will help you determine whether repairs or replacement are the right solution for your home. If you choose to replace your roof, we can provide you with a wide range of roofing materials that will give your home a beautiful and durable roof.
If you think you made need a roof replacement or have an old, past warranty roof, call us today at 1-844-603-0414 or click below to learn more about our roof replacement services. We offer free estimates in Aurora, Denver, Littleton, and throughout the nearby areas of Colorado.
Products
Owens Corning Roofing Options
Owens Corning offers a wide variety of shingle options, all of which meet the highest standards of quality, durability, and appearance. The three main categories are architectural, specialty, and traditional shingles. Architectural shingles are available in many lines, including TruDefinition Duration Shingles and Oakridge Shingles. Similarly, specialty shingles include Devonshire Shingles, Berkshire Collection Shingles, Duration Premium Cool Shingles, and TruDefinition Duration Storm Impact Resistant Shingles.
Benefits of Owens Corning shingles:
A variety of color choices
Energy efficient options
Extensive warranties
Strong and durable
TruDefinition Duration Shingles: Engineered with the innovated SureNail technology, these shingles have a 10 year algae resistance and can withhold winds up to 130 MPH. These lifetime warrantied shingles will provide a bold & lively contrast for any home.
Oakridge shingles: This line of laminated shingles also offers a 10 year algae resistance with a lifetime warranty. This collection is filled various artisan colors as well as excellent roof protection.
Replacing your roof is more cost-efficient than extensive repairs
If you have major damage to a roof, especially after a storm or to a roof at the end of its warranty, roof replacement is often a better option. While repairs will fix the existing damage, another section of the roof could end up with similar problems in the near future.
Roof replacement is more economical than re-roofing because you won't have to risk suffering from the old problems you used to have. By installing brand new materials, you are eliminating problem areas altogether and starting fresh, which means your roof can last throughout the duration of your stay in your home and even increase the value if you decide to sell it.
The many signs you may need a roof replacement:
Your shingles are broken, torn apart, coming off, buckling, cracked, or missing altogether
Your roof is beginning to leak into your home, creating warped spots in your ceiling
The shingles/tiles on your roof are discolored, missing, or just look worn down
The flashing on your roof is damaged
There are evident signs of wood rot and mold growing, allowing your roof to succumb to deterioration
Your roof is 25 years old or older
Choosing a roofing company you can always count on
A roof replacement is a major home improvement project and one you'll have for many years, so be sure to choose the right roofing company for your needs. At Wimmer Roofing & Exteriors, we work with a variety of top quality materials and will always work with you to identify the best solution for your needs.
Call us today at 1-844-603-0414 to get started with a free estimate on roof replacement. We provide all our roofing services in Denver, Aurora, Littleton, Englewood, Centennial, Arvada, Highlands Ranch, Parker, Greeley, Fort Collins, and throughout the surrounding areas.