Asphalt Shingle Roofing in Aurora, Littleton, & Nearby
We provide expert asphalt roof repair, maintenance & installation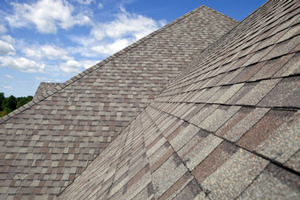 Versatile & affordable roofing. Four out of five homes have an asphalt shingle roof. With a wide array of styles, asphalt shingles can achieve almost any desired look - affordably.
Asphalt shingles are the most popular roof covering for homes, largely because they are relatively inexpensive, are durable, and come in a wide variety of styles, colors, and textures. Here at Wimmer Roofing & Exteriors, we carry three-tab shingles and architectural shingles from leading manufacturers to give your home a long-lasting beautiful finish.
To get the longest life out of your asphalt roof, proper installation, maintenance, and repair is necessary. That's why it's important to choose an experienced, professional contractor you can trust.
We are your local asphalt roofing expert serving Aurora, Denver, Littleton, and many areas of Colorado.
Contact us today for your free estimate on shingle roofing
Call us at 1-844-603-0414 or click below to schedule your roof inspection and get a no-cost, no-obligation roofing estimate.
Products
Owens Corning Roofing Options
Owens Corning offers a wide variety of shingle options, all of which meet the highest standards of quality, durability, and appearance. The three main categories are architectural, specialty, and traditional shingles. Architectural shingles are available in many lines, including TruDefinition Duration Shingles and Oakridge Shingles. Similarly, specialty shingles include Devonshire Shingles, Berkshire Collection Shingles, Duration Premium Cool Shingles, and TruDefinition Duration Storm Impact Resistant Shingles.
Benefits of Owens Corning shingles:
A variety of color choices
Energy efficient options
Extensive warranties
Strong and durable
TruDefinition Duration Shingles: Engineered with the innovated SureNail technology, these shingles have a 10 year algae resistance and can withhold winds up to 130 MPH. These lifetime warrantied shingles will provide a bold & lively contrast for any home.
Oakridge shingles: This line of laminated shingles also offers a 10 year algae resistance with a lifetime warranty. This collection is filled various artisan colors as well as excellent roof protection.
Benefits of asphalt shingle roofing
Low maintenance - When installed properly, asphalt shingles require little maintenance & can be easily repaired if damaged.
Affordability - The low material cost & long life expectancy of asphalt shingles provide unmatched value.
Versatility - Asphalt shingles are available in an array of styles and colors to match any home.
Durable Protection - Most asphalt fiberglass shingles have a Class A fire rating and excellent wind resistance.
Upgrade your home with a durable, energy-saving roof
Whether you're looking for an inexpensive roof covering or stylish high-performance shingles, we offer asphalt shingles to meet your style and budget. Asphalt shingles are available in two varieties: fiberglass (or composition) and organic.
Composite shingles are made of a fiberglass base mat with a waterproof asphalt coating that protects against weather damage. The traditional 3-tab asphalt shingle has been around a long time and is the most common roof covering. Architectural, or dimensional, shingles provide value and strength in a genuine wood-shake look.
Ensure a lasting roof with our quality asphalt roof services
Our trained, experienced roofers make sure that each shingle is nailed down properly to prevent blow-offs and roof leaks. In addition to asphalt shingle installation and repair, we also service a wide variety of roofing materials and can handle all types of roof repair, new roof installation, and re-roofing jobs. Contact us today for a free estimate on roof replacement and our other services. We proudly serve Littleton, Denver, Aurora, Centennial, Englewood, Highlands Ranch, Arvada, Greeley, Fort Collins, Parker, and nearby areas.
Looking for a price? Get a no cost, no obligation free estimate.