Roof Repair Contractor in Aurora, Denver, Littleton, & Nearby CO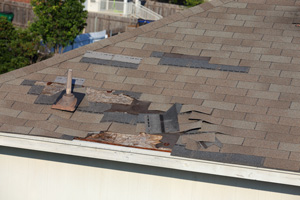 Roof Damage. Whether it's one damaged shingle or severe storm damage, you should repair your roof right away.
Get the fast and reliable roof repairs you need at the right cost
If you've experienced severe weather, have an old or past warranty roof, or have noticed any damage to your shingles, Wimmer Roofing & Exteriors are the local roof repair contractors you need. We handle all types of roof repair, including broken and torn shingles, storm damage, and roof leaks.
You roof is what separates your home from the elements, so don't take chances with the condition of it. We can restore all types of roofing materials to ensure that you have a strong, waterproof roof over your home.
If you need any roof repair services in Greater Denver, call us today at 1-844-603-0414 or click below to get started. We offer free estimates in Denver, Aurora, Littleton, and throughout the nearby areas.
We can repair hail damage, wood rot, and more
Severe weather can lead to more than just damage to your shingles. Leaks can lead to other issues, including wood rot and pest infestations. Additionally, rusting gutters and damaged soffits and vents can cause problems for your roof. At Wimmer Roofing & Exteriors, we can handle all of these problems and more.
We help with a number of roofing problems:
Wind damage
Detrimental impacts from trees, bushes and other outside elements
Hail and storm damage
Damaged shingles
Roof leaks
Problems with your roof flashing
Damaged gutters and downspouts
Improper roof ventilation
Wood rot
Products
Owens Corning Roofing Options
Owens Corning offers a wide variety of shingle options, all of which meet the highest standards of quality, durability, and appearance. The three main categories are architectural, specialty, and traditional shingles. Architectural shingles are available in many lines, including TruDefinition Duration Shingles and Oakridge Shingles. Similarly, specialty shingles include Devonshire Shingles, Berkshire Collection Shingles, Duration Premium Cool Shingles, and TruDefinition Duration Storm Impact Resistant Shingles.
Benefits of Owens Corning shingles:
A variety of color choices
Energy efficient options
Extensive warranties
Strong and durable
TruDefinition Duration Shingles: Engineered with the innovated SureNail technology, these shingles have a 10 year algae resistance and can withhold winds up to 130 MPH. These lifetime warrantied shingles will provide a bold & lively contrast for any home.
Oakridge shingles: This line of laminated shingles also offers a 10 year algae resistance with a lifetime warranty. This collection is filled various artisan colors as well as excellent roof protection.
You can trust Wimmer Roofing & Exteriors with all of your roofing needs
No matter what roofing needs you have, Wimmer Roofing & Exteriors is here to provide you with a quality solution. Our roof repair services cover any roofing problem you could have, and we also provide complete roof replacement when necessary.
Call us today at 1-844-603-0414 or contact us online to get started on your roof repair project with a free estimate. We proudly serve Denver, Aurora, Littleton, Englewood, Centennial, Arvada, Highlands Ranch, Parker, Greeley, Fort Collins, and throughout the surrounding areas.